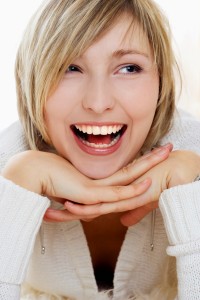 At one time or another, everyone wants that perfect bleach blonde hair that shines so brightly on Hollywood stars and runway models. But is it possible to go too blonde? The answer is yes, it is very possible, especially if you are using an at-home dye kit. Don't panic, though! The problem can be fixed by visiting your hair salon and your hairstylist can adjust through a color correction process.
The harsh chemicals used in most bleaching processes can cause damage to your hair and scalp if used improperly, so it is important not only to the color but to the health of your mane to closely follow the proper instructions for dyeing. One of the best ways to avoid undue damage to your hair is to make sure to consult your hairstylist before doing so. They will be able to tell you if your hair is healthy enough to undergo the dyeing process and advise you on the best way to accomplish the bleach blonde look you want. Your hair stylist will make sure you are using the correct products for your hair and that it is being properly nourished and conditioned regularly. Also, don't attempt to re-bleach hair that has already been bleached in an attempt at color correction. New growth is healthiest and best for any kind of color treatment. The easiest way to ensure your hair is being treated properly is to get it done professionally. Your hairstylist is an expert in the process and will know the best product to use for your type of hair, the color you are looking for, how long to keep the dye in, how much dye to use and a host of other hair bleaching factors to give you the best results at minimal damage.
But even if you are coloring it yourself, do your research to make sure you are using the best product for your type and color.
If you do experiment with color and bleaching, aim for small changes and subtle color so as to not damage your hair and hair color. However, if things don't go the way you expected, you can  always consult a hair professional if the matter gets out of hand.