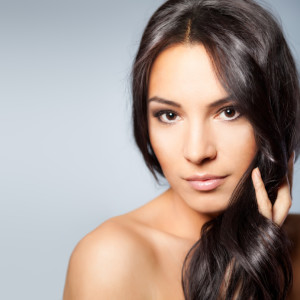 There are many different types of face shapes. Some people have heart shaped faces, while others have more of an oval shape. By first determining the shape of your face, you will be able to discover many hairstyles that will look nice on you.
If you have a round face, you might want to mix it up with a lot of layers. A great hairstylist found that by adding some longer bangs swept off to the side, your face will look slimmer. You could even go for an angled bob, which will give you more of a modern, youthful look.
Those with an oval shaped face might like the look of the blunt bangs. Your hairstylist will cut these straight across the top of your eyebrows. If you have an oval face and have long or shoulder length hair, you might want to keep your part down the center, as this frames the face nicely.
If you have a square face, you might enjoy the thinned out bob or the tousled shaggy look.
A bouncy bob frames a heart shaped face nicely. Ask your hairstylist for a part that that is off to the side with long side swept bangs for a dramatic look.
As you can imagine, there are different looks that work well with different faces. Some styles work well with a few different face shapes. It all comes down to working with what you have and enjoying the process. Have fun and play around with your look. You never know what you might like the best.