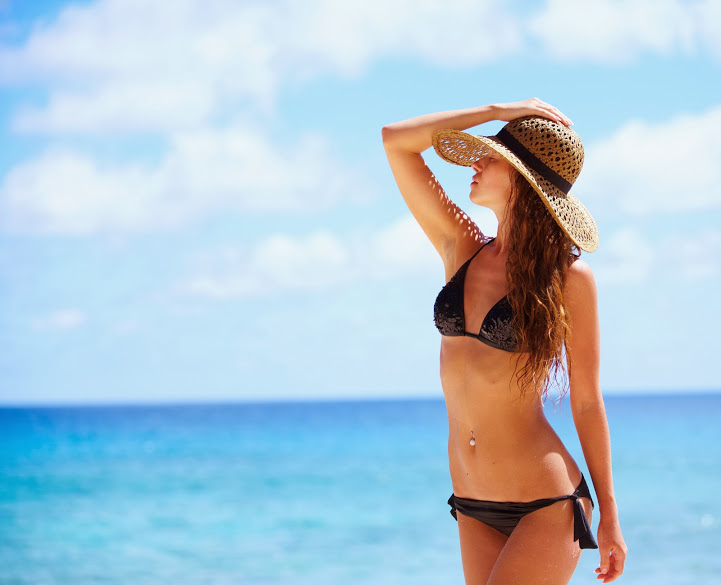 Whether you're planning on spending the day by the pool or an evening on the beach by a fire pit, you can't go wrong with beachy waves. This style is not only simple to achieve but also very attractive. Just follow the steps below when getting ready in the morning and you'll be good to go.
Prepare Your Hair
Start by brushing your hair until it is free of any tangles. Then, spritz it with a little cold water to get it a bit damp. You don't want your locks to be drenched, so if you just got out of the shower, take a few minutes to blow dry some of the water out.
Use Aveda's Be Curly Curl Enhancer
Work through your hair with Aveda's Be Curly Curl Enhancer, starting at the roots and working your way down to the tips. The wheat protein blend in this product will expand while your hair is wet and then retract when your hair dries, locking in curls and waves. It also boosts shine while taming frizz at the same time.
Twist Your Hair into a Bun
Separate your locks into about six sections. If you choose to do more, you'll enjoy tighter curls; however, beachy waves tend to look a bit looser, so using fewer sections is a better option. Next, twist each section of hair. Gather the sections together near the top of your head and then wrap them together to form a bun. Secure the bun in place with a few bobby pins.
Let Your 'Do Air Dry
Grab a magazine or take the time to apply your makeup while your locks air dry. If you happen to be in a hurry, you can use a blow dryer on low heat to get your damp hair completely dry again.
Remove the Bobby Pins and Enjoy
Take the bobby pins out of your bun and carefully unravel it. Let your hair down and admire your new beachy waves.
To enhance your look, you can always top it off with Aveda's Be Curly Curl Enhancing Hair Spray. Natural ingredients like wheat protein and organic aloe will leave your hair touchable and frizz-free all day long.