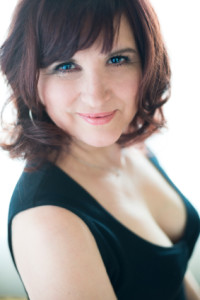 Imagine: you make a bunch of exciting plans for growing out and restyling your hair. But weeks, and then months start to pass, and your hair has remained stuck at the same length. Has it stopped growing? Is something wrong with it?
Don't panic. Hair can appear to cease growing for a variety of reasons. A good hair stylist can diagnose the health of your mop and advise you how to return it to a continuous, healthy growth pattern. Let's look at a few reasons why hair-growth might halt abruptly. Nasty Habits Poor hair care can cause normal growth patterns to grind to a halt. Excessive heat styling, DIY hair-coloration, and other at-home hair treatments can leech hair of natural oils. Instead of grabbing styling products off the shelf, trust your salon to make modifications to your hair color and style. They'll use top-of-the-line products with nourishing ingredients. Fallow Fields
Dry hair becomes brittle and grows slowly. This problem originates when the scalp fails to produce the natural oils needed to nourish growth. Your trusted hair stylist will offer oil treatments, as well as an array of sulfate-free shampoos and other products that transform the scalp from a fallow field to a fertile one.
Get a Trim
Believe it or not, growth stoppage can come from long stretches without a haircut. Though it sounds like a wives' tale, cutting hair can cause it to grow back at fuller strength. Snipping away dry hair, split ends, and other damaged areas clears the way for new sprouts to rise and thrive.
Equipment Matters
In-home use of blow dryers, straighteners, combs, and brushes can take a toll on your beautiful mane. When it comes to major styling and cutting endeavors, trust a professional hair stylist and his or her tools to do the job right, without any detrimental side effects.
Growth stoppage can happen for many reasons, but it can usually be reversed. A good, well-stocked salon should be your first stop in handling this issue. With a little careful attention and change of habits, your hair will be reaching new lengths in no time!